Microsoft offers a cloud-based ERP solution named Dynamics 365 Business Central. It is based on the good old Dynamics NAV but brought to the cloud. As other products of the Dynamics product family it offers a broad range of functionalities and possibilities to interact within their Dynamics family.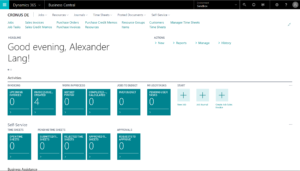 A cloud product means that the entire software is used with a browser, e.g. Microsoft Edge or Mozilla Firefox. From the payment point of view you are not buying the software and pay a lot many at once and afterwards you pay license or maintenance fees, no. You are "renting" the software by payment of a monthly fee per each user, like you do with a netflix account or something similar.
From the technical point of view there is not as much different to the Dynamics NAV 2018 release. The development area moved from a client integrated environment to Visual Studio Code, the programming language is not C/AL but AL and in the background the compiler creates C# files.
Dynamics 365 BC as it is often called is available through Microsoft Cloud Solution Provider.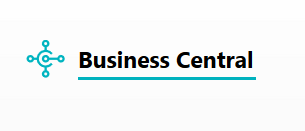 Looking for a Microsoft partner or Cloud Solution Provider?
Reach out the website of COSMO CONSULT – one of the largest Dynamics partners.
For more information regarding the product see https://dynamics.microsoft.com/de-de/business-central/overview/